We are in need of Earth Healers for two mountains: Hobo Garden, Idaho and Clearwater Lookout,Wa.
Please contact me at : marcine@gedart.com if you are interested in helping to create a group for ceremony.
I will be glad to assist you in anyway that I can.
For others that are not near one of these mountains to come join us and would still like to participate where ever you are in the world,
Please also contact me, and I will assist in any way possible...
We do presentations and teachings of how this works and how to do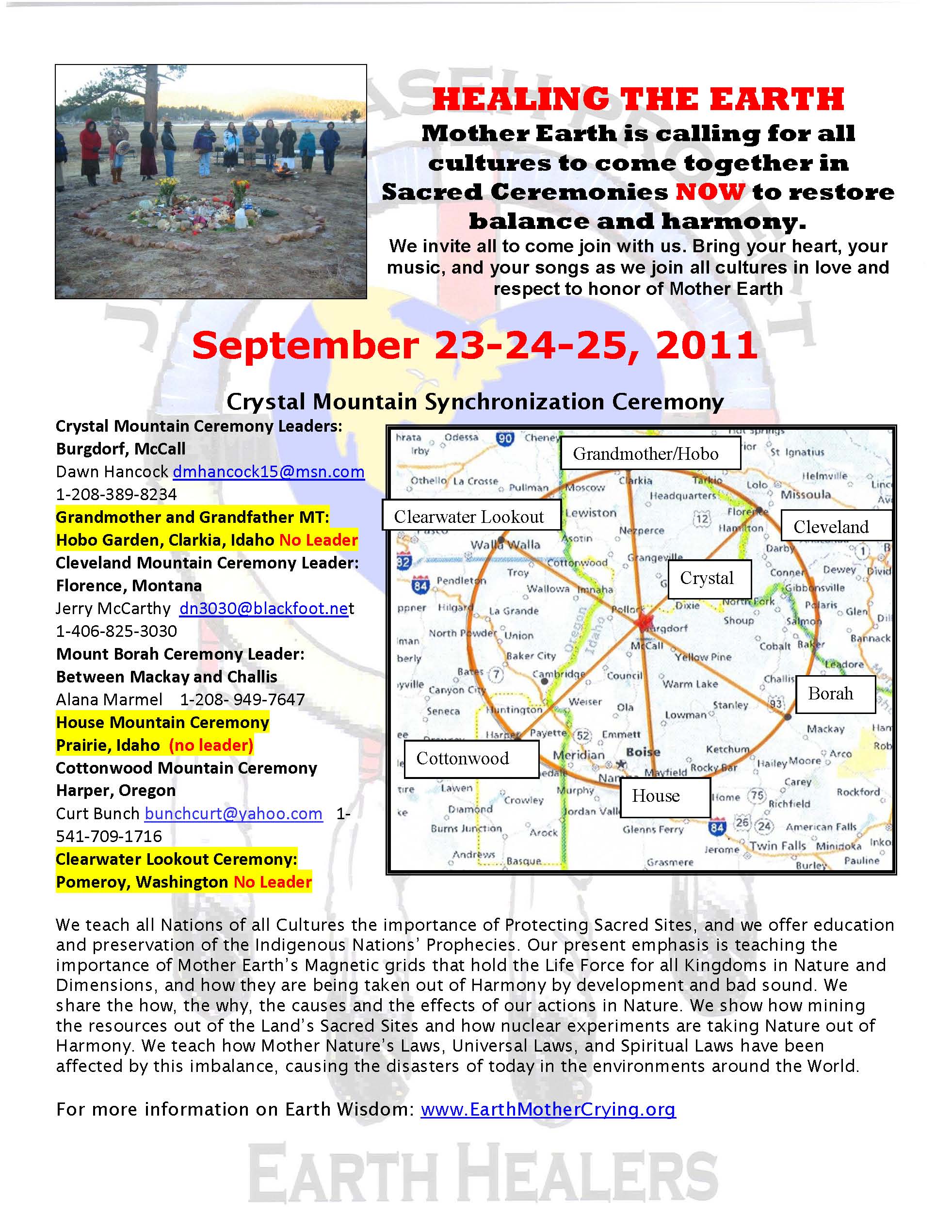 Save like a photo and print from your PC....
To go to Crystal Mountain Synchronization Ceremony page with maps and directions.