TEACHINGS FROM THE HAUDENOSAUNEE (Iroquois) PEACEMAKER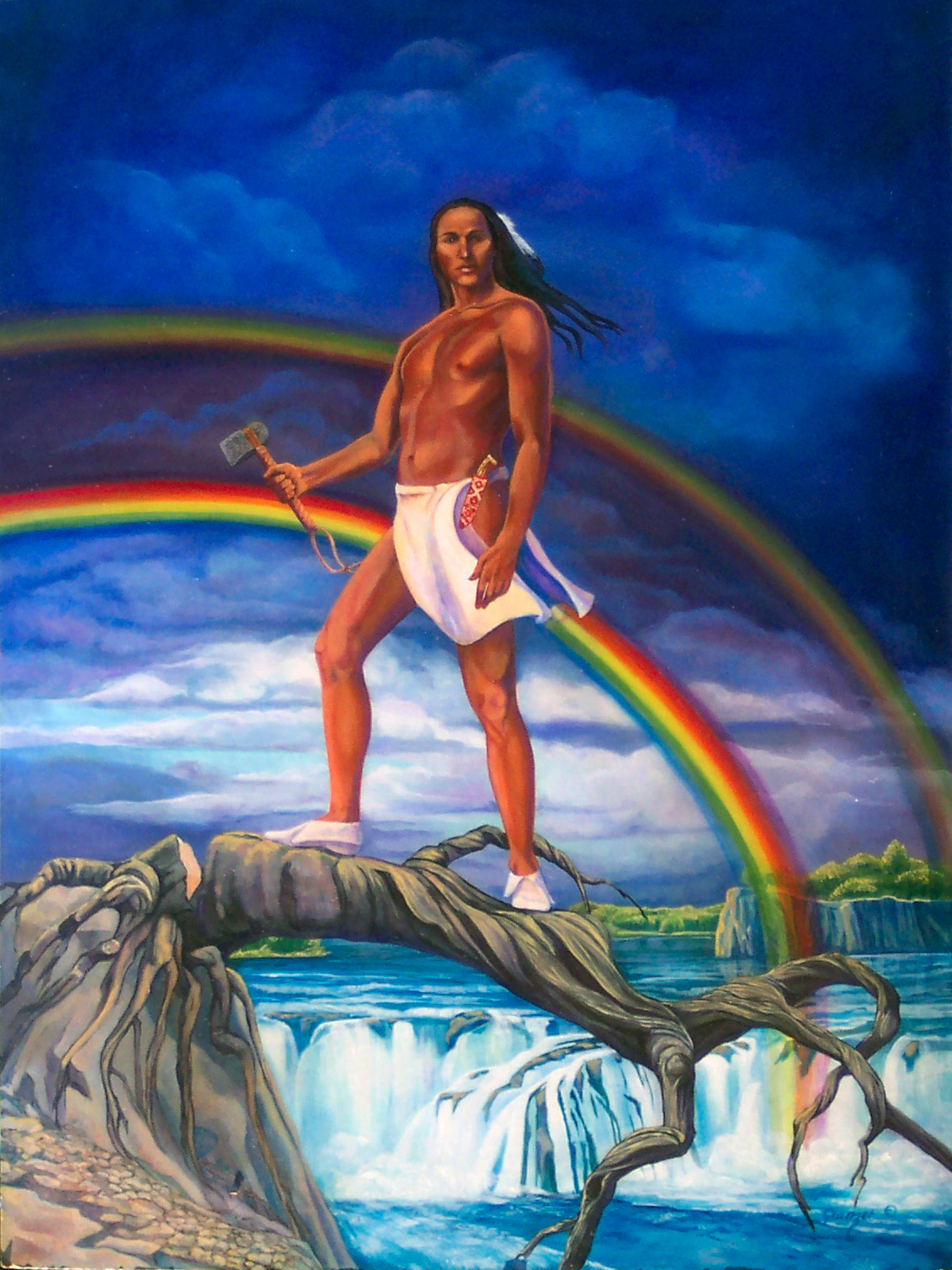 "Look," the Peacemaker repeated as the crowd stood stunned. "I will show you your hatred. It flows from the group of you standing there up the trunk of this misshapen tree and fragments, like these dying twisted branches, then into numerous twigs and brittle forks."
" The idea you live with, that warfare is necessary, is a lie that you believe in. "
"It is misshapen and as precariously rooted as this dying tree that hangs suspended over this gorge. Your belief in warfare as a way of life not only divides you from other tribes as the branches of a twisted tree divide from the trunk but it also divides you from your families, from your own hearth fires, from all the things you love the most. And everyday you go forth to fight you know this is true."
"Do you increase your security with this monstrous lie? No!! You know this is true. This lie you believe is like this dying tree, a tree that offers no comfort, no fuel, no shade, a tree that saps the strength and twists the values of all those who become entangled in its many devious branches. "
"You believe that war will bring you prosperity, but your people are starving." (how about in debt?)
"You believe that you protect your homes, but you bury your children."
"I am not a Mohawk. But neither am I the enemy you imagine. I come from the tribe of Real People. I am Ongwehowhe."
" I represent the Maker of Men and I now beseech you to move your village under the great boughs of the living Tree of Peace. Men of the Mohawk Nation, if you care for truth then cut this tree of violence from your hearts".
He spoke. "There is no place for violence in the heart that honors the teachings of the Great Spirit. Remove such error from your hearts as I now remove this tree from its false roots."
FOR THE WHOLE STORY http://www.marcinequenzer.com/confederacy.htm